Chinese New Year Buffets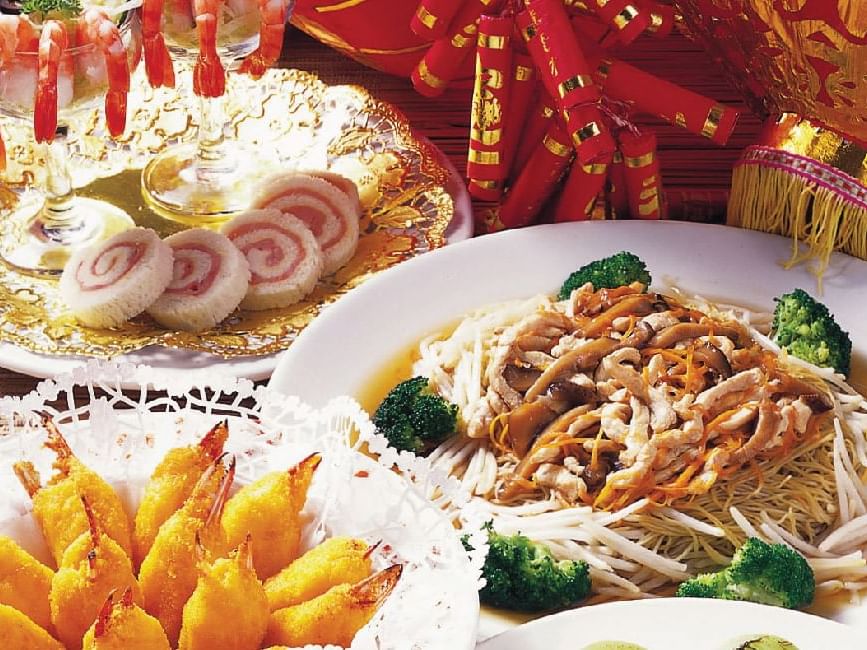 KONTIKI RESTAURANT
Mezzanine Level

REUNION & PROSPERITY BUFFET DINNER
20 & 21 JAN 2023, 6.30pm - 10pm
RM158 nett/adult
RM88 nett/senior citizen*
RM58 nett/child*

CHINESE NEW YEAR PROSPERITY HI-TEA
21 & 22 JAN 2023, 12.30pm- 4pm
RM108 nett/adult
RM68 nett/senior citizen*
RM48 nett/child*

FATT CHOI HI-TEA
28 & 29 JAN 2023, 12.30pm - 4pm
RM108 nett/adult
RM68 nett/senior citizen*
RM48 nett/child*

YAN YAT BUFFET DINNER
28 JAN 2023, 6.30pm - 10pm
RM148 nett/adult
RM78 nett/senior citizen*
RM48 nett/child*

CHAP GOH MEI HI-TEA
4 & 5 FEB 2023, 12.30pm - 4pm
RM108 nett/adult
RM68 nett/senior citizen*
RM48 nett/child*

CHAP GOH MEI BUFFET DINNER
4 & 5 FEB 2023, 6.30pm - 10pm
RM148 nett/adult
RM78 nett/senior citizen*
RM48 nett/child*
Make your reservations early, WhatsApp 018-371 2080 or call 03-2148 9166 ext. 2239 or book online.
Terms and Conditions
All prices quoted in Ringgit Malaysia (RM) are inclusive of 6% Service Tax.
*Child (4-12 years old) & senior citizen above 55 years old.
Prices & offers are subject to change without prior notice.